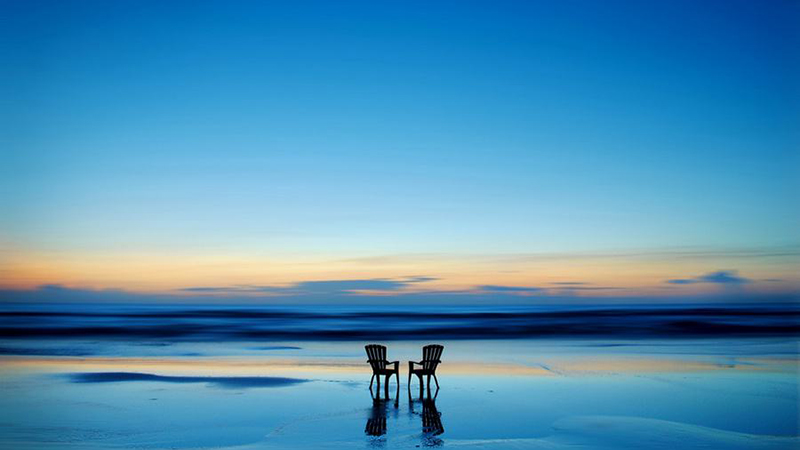 I've got a question for you.
What is the subject of this image that you're looking at right now?
這張照片的主題是什么?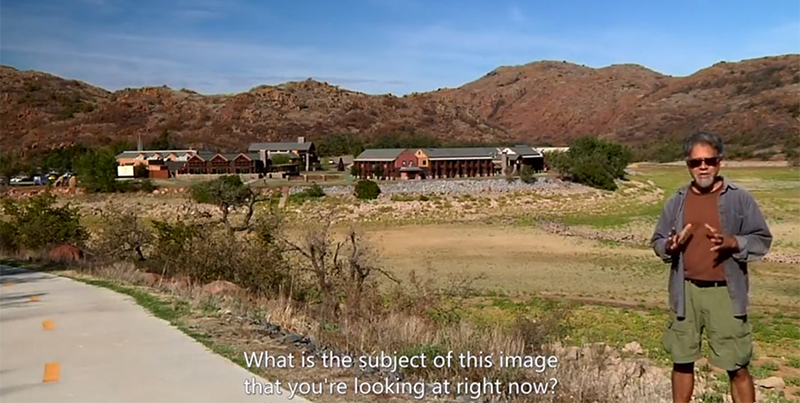 You may immediately think well,obviously you're the subject of that image.But am I really the subject of this image?
也許你會立刻回答說,你就是這張照片的主題。但真是如此嗎?
If I'm the subject,this is a much better composition.
如果我作為主題的話,這張構圖肯定更好。
想必大家猜到了今天主要講構圖的四大要素之一:主題與背景。
Now I am plainly the subject and the lodge is in the background,compared to here where I'm competing with the lodge,or the lodge is competing with me.
Every decision that you make as a photographer,from composition,to exposure,to the way you post-process your image,to your decision to shoot black and white or color,all of those contribute to knowing what the subject is in the image.
作為一名攝影師,從構圖、曝光、后期、到黑白色彩的選擇,你作的每一個決定都會影響人們對于照片主題的認知理解。
All of those help define the subject,and every photo needs a very clearly defined subject and background.
這些選擇就定義了照片的主題,而每一張照片都需要有一個清晰明確的主題和背景。
All of these composition tips and suggestions that we're going to be making are largely about getting the viewer's eye to know what the subject of an image is.
我們這里所談到的構圖技巧和建議,都是為了讓觀看者知道照片的主題是什么。
When you shoot a shot like this,the viewer's eye is left to wander around between all these potential subjects.
當你照了一張類似這樣的照片,觀看者的眼睛會在這些潛在的主題(山、房屋、樹、人)之間漫游。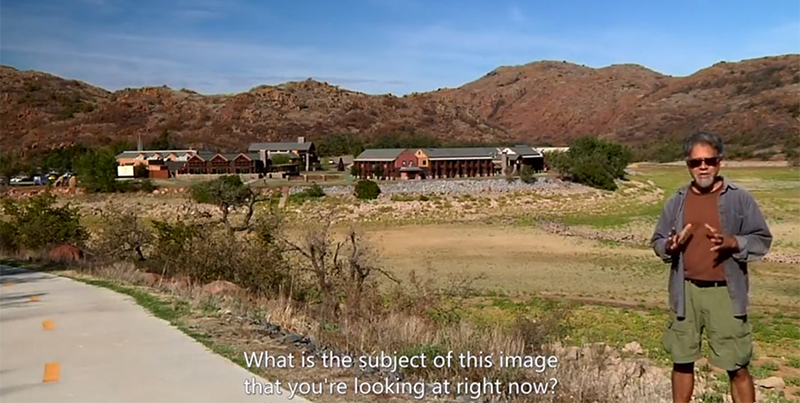 類似這樣的錯誤構圖再生活中有很多,特別是對一些初學者來說,
也許你會說,"我想要拍這座橋,也想要這棵樹,而人物又在其中的感覺?!?/span>
照片中圖片元素太多,往往會畫蛇添足,使照片喪失主體。

Your sense of vision,your attention is subjective.It focuses just on what you want.
你的視覺和注意力是主觀的,這些都取決于你想要的是什么。
Take this same image and show it to someone else and they might get lost.
將這張照片給不同的人看,他們有的人也許會迷失,不知道主題是什么,該看哪里。
So good composition is all about clearly defined subject and clearly defined background,and we're going to be hammering this a lot throughout the rest of this class.
所以好的構圖一定要有清晰的主題和背景。